New hair color for kids without the commitment

New Hair Color For Kids Without The Commitment
KIDS ARE POPPING WITH THIS SINGLE WASH HAIR COLOR
LAUREN BLAKE · 16 January, 2021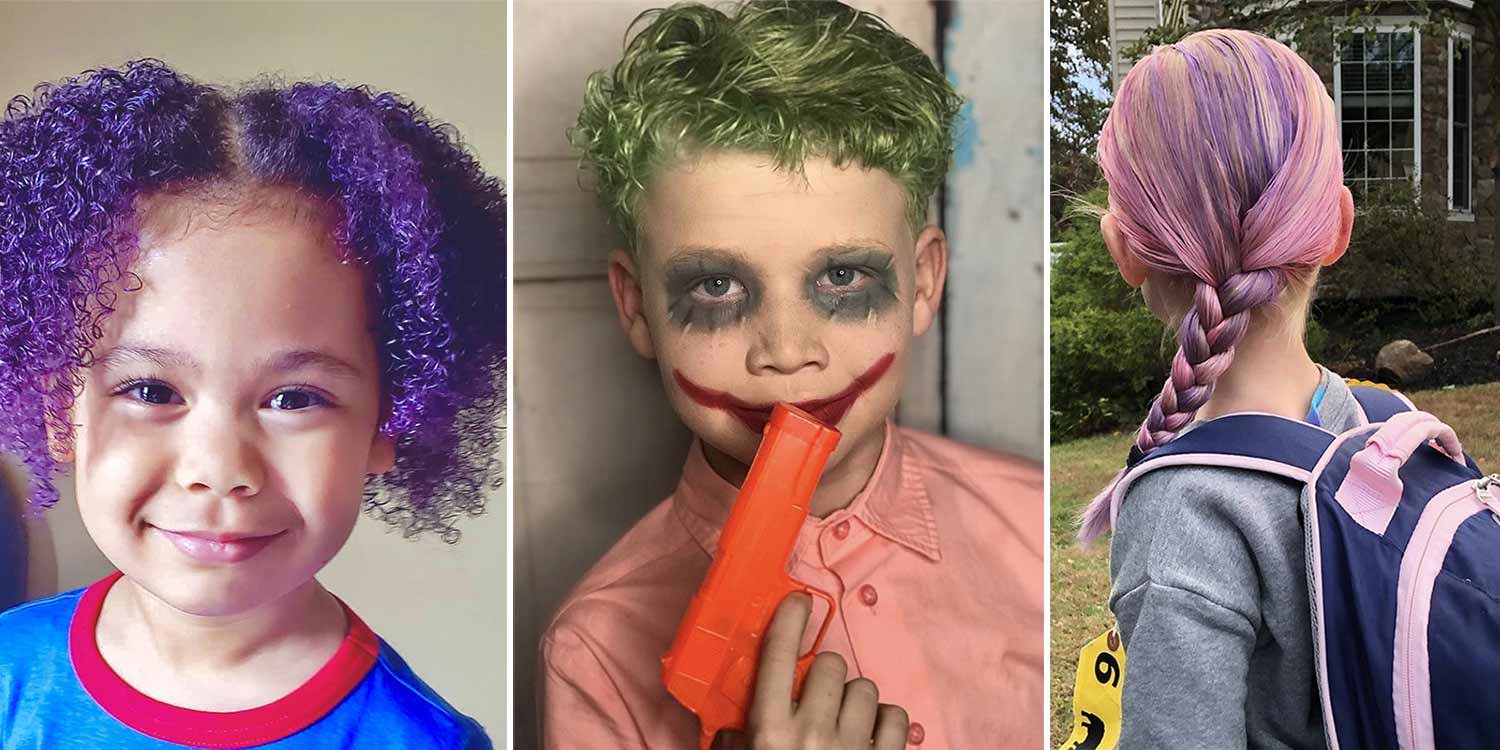 With hundreds of 5-Star reviews, why is this wax getting popular among kids? Due to the social media videos going viral, there's limited stock available. Check Availability >
Hair coloring is a big trend among millennials and the current younger generation - especially pre-schoolers, young adults and teens. That being said, these kids don't want to commit to a single hair color for weeks or months.

In fact...

Some kids just want a new hair color for crazy hair days in school or for some occasion like birthdays, or Easter, or a fun weekend getaway.

This leads to a weird problem for parents who don't want to splurge hundreds of dollars on the next salon trip. Nor do they want their kids to get a hair color for a weekend, and yet end up with that same flashy color in school the next day.

Thankfully, color science has improved leaps and bounds in the past few years and a brand called Common Panda has a unique Hair Color Wax product that gives an instant color boost and can be washed out in a single shower!

Here's why you'll love Common Panda®

This is a temporary or single-day hair coloring product. That means no more committing to a hair color only to regret it a few days later. This also means kids get to have fun with a new hair color on their special occasions or weekends and go back to their normal hair in school the next day.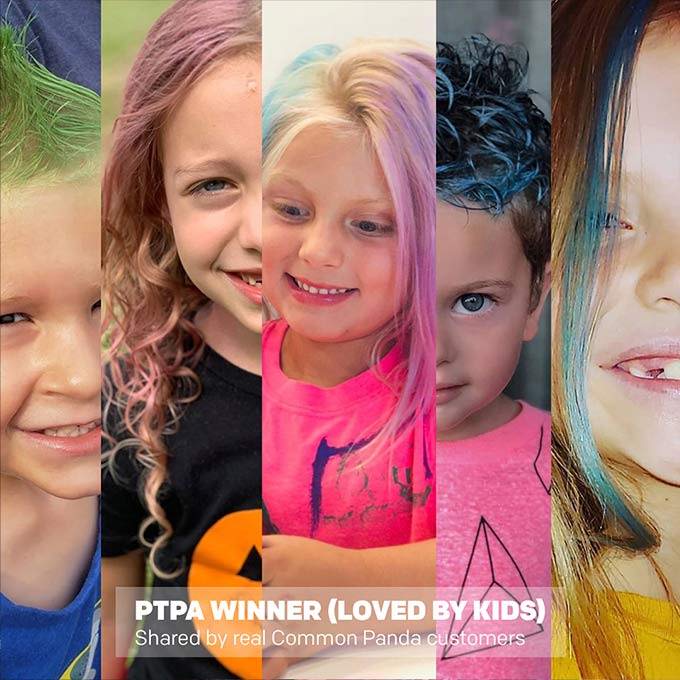 2. Parent Tested Parent Approved
Common Panda had their product evaluated by real parents who gave it a top notch rating along with an exclusive Parent Tested Parent Approved (PTPA) Winner badge. They've committed to making their product kid and parent friendly.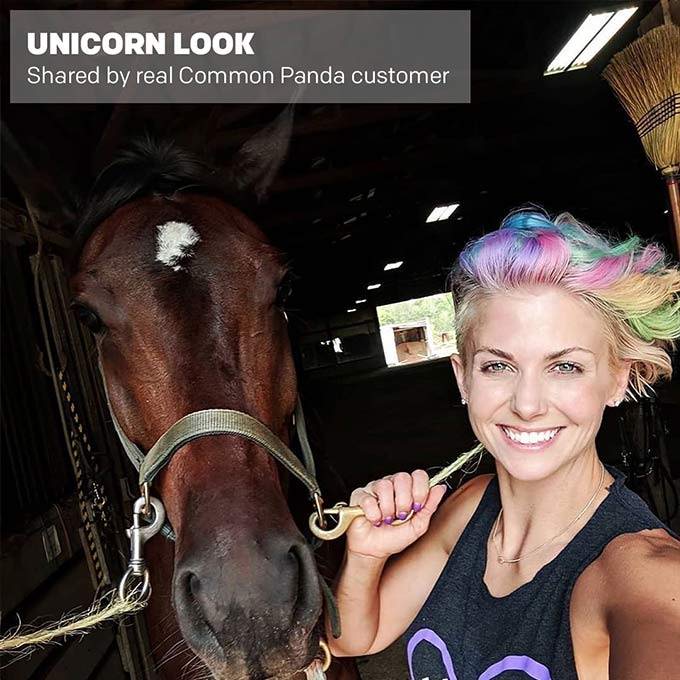 3. Instantly Change Colors
There are 7 vibrant colors to choose from - and all these colors change the color of your hair instantly upon application. Some use it to get unicorn hair, some get colored streaks, and for those with curly hair - it even makes their curls pop.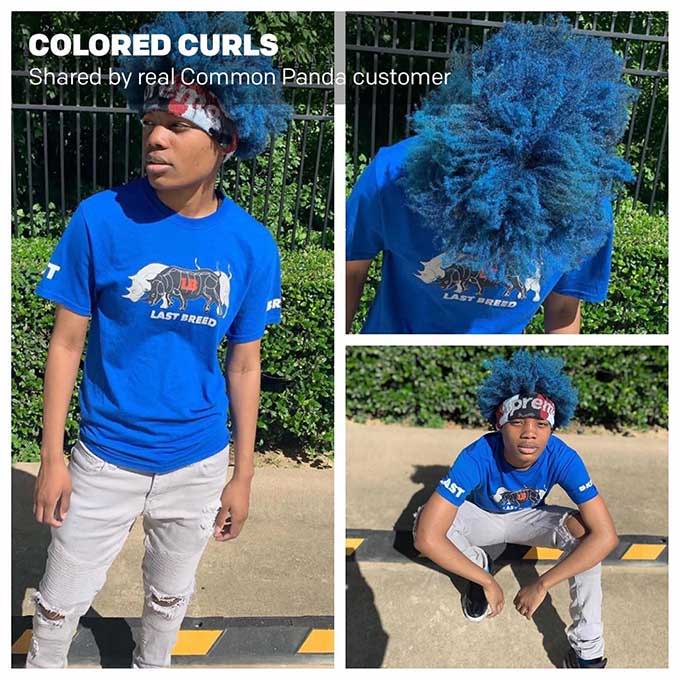 4. Washes Away In A Single Shower
If you thought its easy to apply these funky new colors, you'll be amazed to see how easy it is to wash off the color in the shower. Simply rinse under the shower with shampoo and you're back to your normal hair within seconds. Any color that rubs off on your hand or anywhere else can be wiped clean with plain water.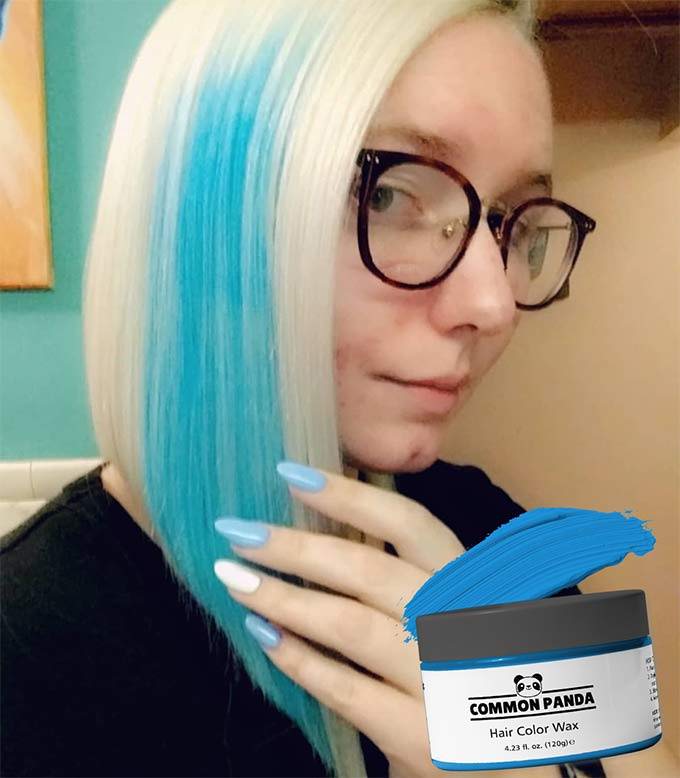 5. Works On All Types Of Hair
Dark hair? Red hair? Brown hair? Straight hair? Curly hair? Wavy Hair? Whatever type of hair you throw at Common Panda - it will give a solid color boost and make you go: "Whoa! That is amazing!"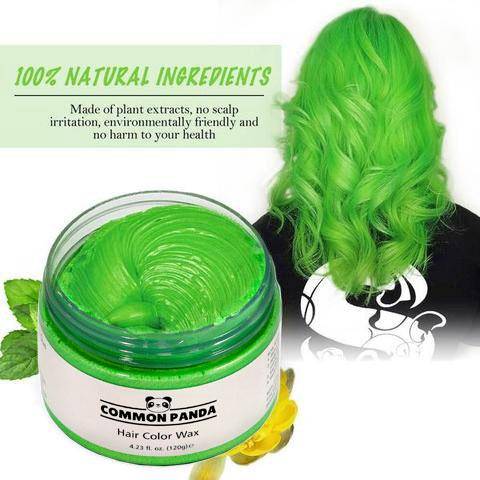 6. Made With Natural Ingredients
Common Panda is made with 100% natural ingredients such as plant extracts that causes no damage to hair or scalp and is eco friendly. Its also cruelty free and water soluble.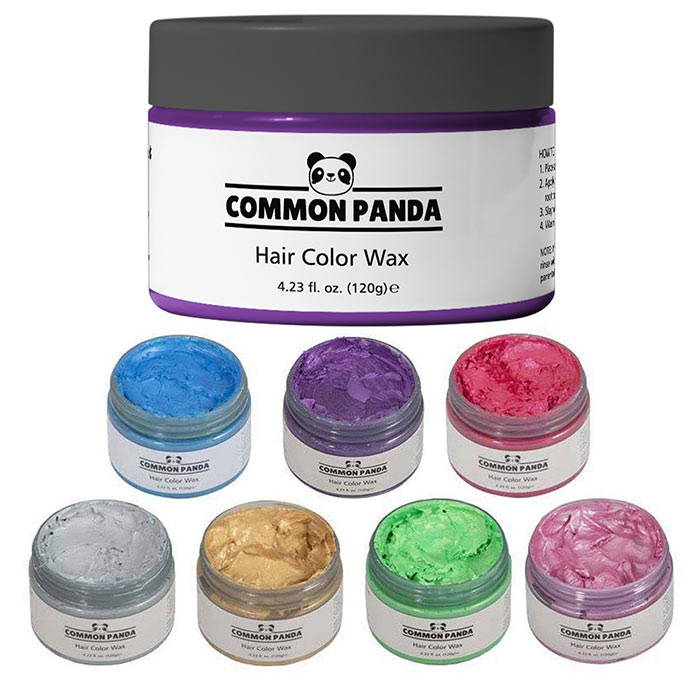 When you buy your set of colors from Common Panda, you're assured that their team will help you get the best results with helpful tutorials, instructions, and personal guidance. If you still don't like it, simply return the product within 30 days for a full refund. Subject to stock availability, there's also a 50% discount offer that can be applied using the link below.
This video contains clips sent by real customers of Common Panda.
Take a look at a few reviews of verified customers of Common Panda. As per last count, there were over 300 reviews posted by their customers on the website,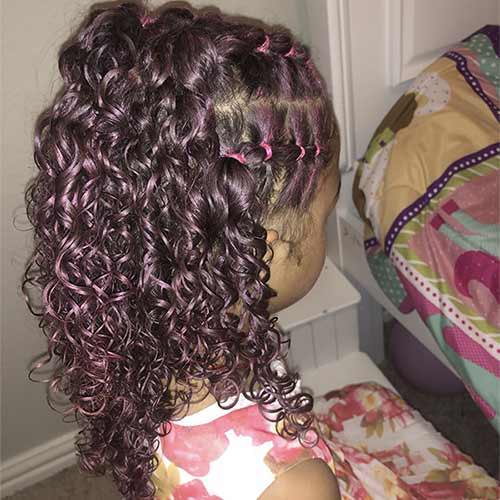 My daughter has been wanting pink hair forever. We love it! I will say this was our first time using it but will definitely be using again.
JANETH S. 
Living his best life with blue hair. The color was vibrant. This kid is happy.
AMY J.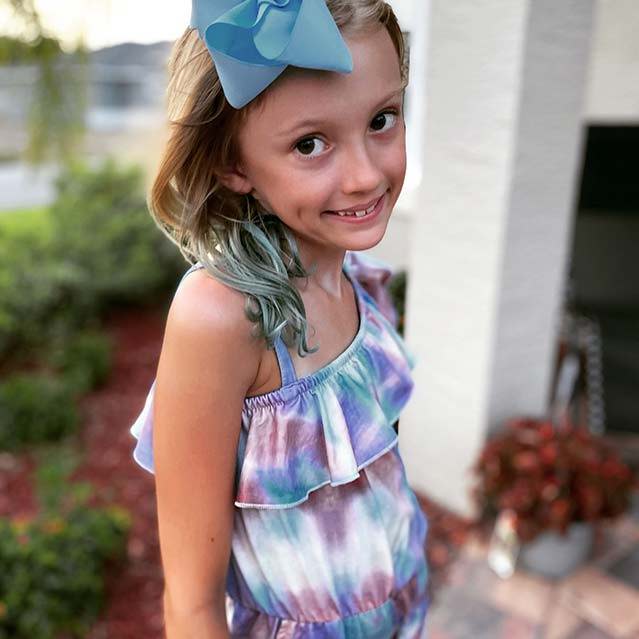 My daughter was begging for fun hair for the summer. I didn't want to dye her hair permanently, so this is a great compromise. This was easy to apply and doesn't rub off.
ELIZABETH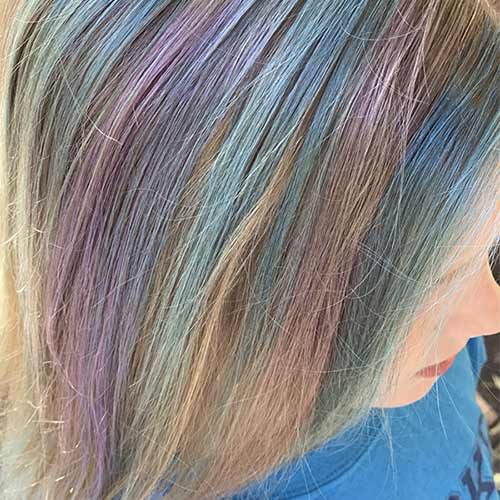 We have tried so many products including and this wax far surpasses any of those! It shows up so well, didn't get on my cream colored furniture, and she loved it!
HEATHER M. 
UPDATE: Ever since Common Panda got viral on social media, they have received over 100,000 happy customers all over the US and hundreds of 5-star reviews from proud parents. Due to the love and trust showered by customers, they are offering a 50% discounted deal on the Hair Color Wax and even better discounts if you purchase multiple colors.
The company is offering a 50% discount on each hair color and if you use the coupon code: WAX10 on checkout, you get get an extra 10% off. This coupon code will only work if you have at least 2 colors in your cart. 
You can save even more when you buy All 7 Colors from the official website.
Plus, if you're not completely happy with your purchase, then return the unopened package within 30 days for a full refund.
Common Panda is a great gift for the kids, and can also be used by adults alike. Check Availability >
Click the link above to see if Common Panda is still offering the 50% discount
This is the current rating of Common Panda based on verified customer reviews.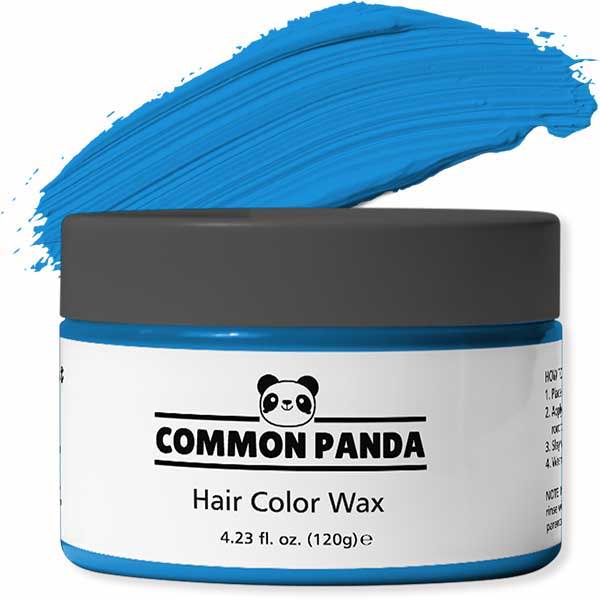 PARENT TESTED PARENT APPROVED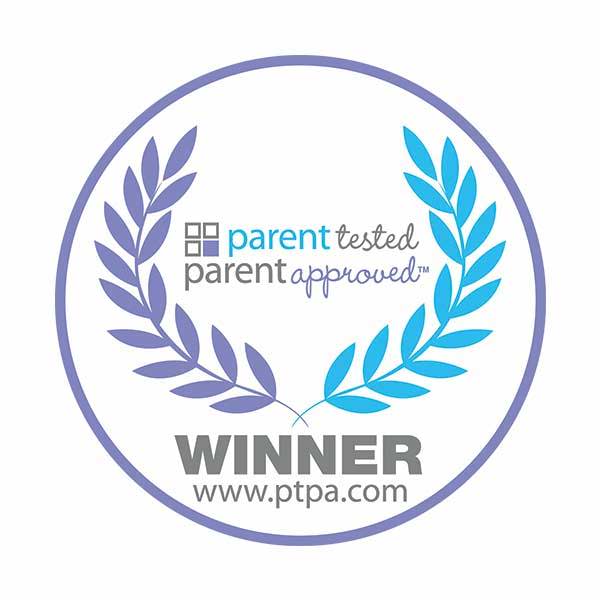 © 2021 Common Panda. All Rights Reserved. 
THIS IS AN ADVERTISEMENT AND NOT AN ACTUAL NEWS ARTICLE, BLOG, OR CONSUMER PROTECTION UPDATE
THE STORY DEPICTED ON THIS SITE AND THE PERSON DEPICTED IN THE STORY ARE NOT ACTUAL NEWS. RATHER, THIS STORY IS BASED ON THE RESULTS THAT SOME PEOPLE WHO HAVE USED THESE PRODUCTS HAVE ACHIEVED. THE RESULTS PORTRAYED IN THE STORY AND IN THE COMMENTS ARE ILLUSTRATIVE, AND MAY NOT BE THE RESULTS THAT YOU ACHIEVE WITH THESE PRODUCTS. THIS PAGE COULD RECEIVE COMPENSATION FOR CLICKS ON OR PURCHASE OF PRODUCTS FEATURED ON THIS SITE.